Skip to Content
Your Go-To Team for Water Heater Service
Do you need a new water heater? Maybe you just have a few questions about maintaining your current unit. Whatever the case for you, Prillaman Mechanical Heating & A/C is your go-to source for heating and cooling expertise. Our team proudly serves Southwest Virginia. Over our years in business, we've seen it all, and we're happy to find you a solution to your water heater woes. Our team can take care of nearly any problem, from leaks and rust to installing a brand-new unit.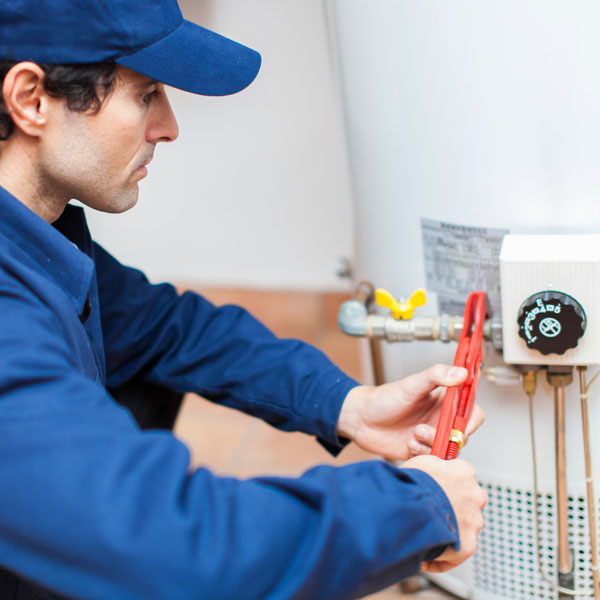 Is It Time for a New Water Heater?
Water heaters can last quite a long time, but they won't last forever. Because of this, it's a good idea to keep an eye on your unit, so you know when it's time for a replacement. After all, the last thing you want is to be left without hot water. If you notice any of the following signs, it may be time to invest in a water heater:
Frequent leaks
Rusted tank
Odd noises
Lack of hot water
The unit is over 10 years old
Standard vs. Tankless Water Heaters
When you choose Prillaman Mechanical Heating & A/C, you'll have your pick from standard and tankless water heaters. We only carry the best brands in the business, so you can be sure you'll receive a top-notch product every time. Our team will help you decide whether a tankless or traditional water heater is best for you. While tankless units can last longer and have more safety precautions, standard water heaters are more cost-effective and put out more hot water in a short period of time. Let us know your lifestyle, and we'll recommend the best system for you and your family.
What Prillaman Mechanical Heating & A/C Can Offer
With 50 years of experience in the heating and cooling industry, you can trust Prillaman Mechanical Heating & A/C to handle your water heater replacement from start to finish. Not only can we recommend the best unit for your needs, but we can also ensure that installation goes smoothly. Once your system is up and running, talk to our knowledgeable staff about maintenance. Should you need repairs in the future, we can help you with that as well. No matter your need, Prillaman Mechanical Heating & A/C is here for you.
Your Comfort Is Our Concern