Skip to Content
We Service All Kinds of Thermostats
Heating and cooling systems are made up of lots of moving parts. One crucial component of any unit is the thermostat. However, thermostats can break down and malfunction during their lifespan. But just because you're dealing with a thermostat problem doesn't mean you'll need to purchase a whole new unit. Rather, get in touch with Prillaman Mechanical Heating & A/C. Our team based in Southwest Virginia will evaluate your thermostat and get to work finding a solution. Let us know how we can help you!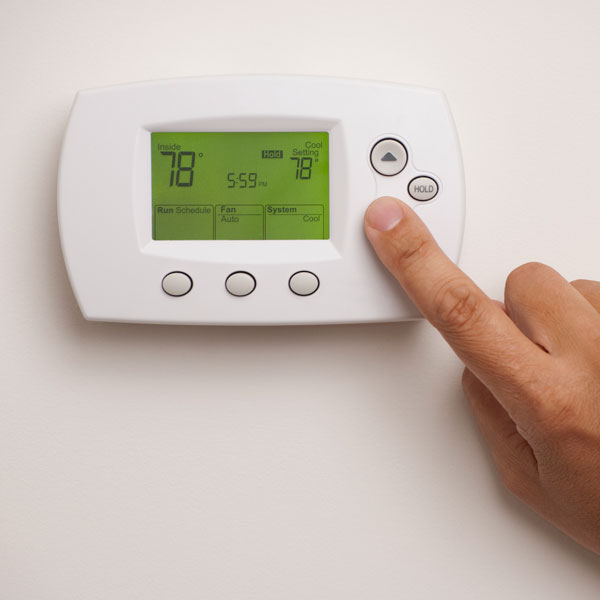 What's Wrong With My Thermostat?
Thermostats can malfunction in several ways. Some of these issues might be obvious, while you may not notice others right away. In any case, be sure to get in touch with us at the first sign of a problem. We can quickly identify the issue and recommend a reliable fix. Some common problems with thermostats include:
Incorrect Temperatures: Oftentimes, an HVAC unit will fail to get the room temperature down to the thermostat setting. This malfunction could be due to poor installation or a stuck heat anticipator.
Frequent Cycles: Have you noticed your HVAC system running more than usual with no apparent cause? Frequent cycles could be zapping its energy efficiency and raising your utility bills. Allow our team to rectify the problem.
Bad Placement: Perhaps your thermostat is in the wrong place in your home. For example, a thermostat installed in direct sunlight or near a heat source may show a higher temperature than necessary.
A Leading HVAC Service in Virginia
No matter your HVAC need, Prillaman Mechanical Heating & A/C is here for you. Our team can take care of all your thermostat problems, and then some. We're well-known in the community for top-quality residential and commercial service. With 50 years of experience in the books, we can handle everything from new construction to installing upgrades.
Your Comfort Is Our Concern