Skip to Content
Providing an Array of Heating and Cooling Services
What kinds of services do you expect from an HVAC company? You probably want a place that offers repair, maintenance, and outstanding products. Fortunately for Southwest Virginia residents, Prillaman Mechanical Heating & A/C provides all of that and then some. Our experienced team is happy to offer world-class customer service and reliable workmanship. We serve the communities of Roanoke, Vinton, Daleville, Christiansburg, and Rocky Mount.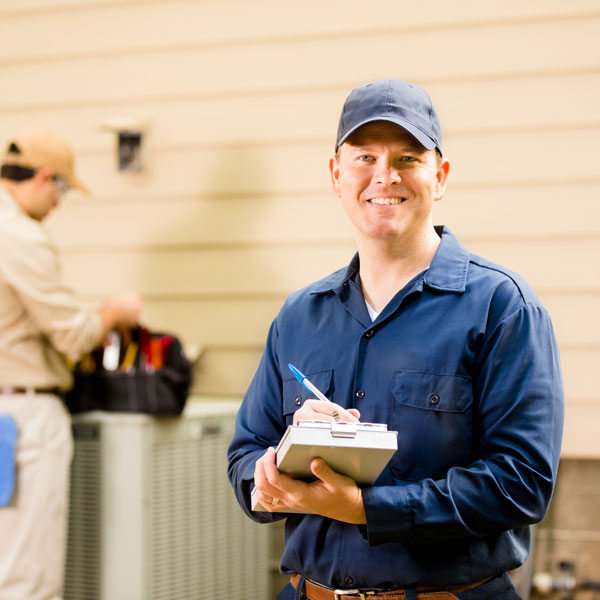 Explore Our Service Offerings
You deserve an HVAC professional you can count on. At Prillaman Mechanical Heating & A/C, we're dedicated to providing a comprehensive suite of services, so you won't need to call around to multiple different businesses. We strive to take care of all your heating and cooling needs with no hassle to you. Our primary services include:
Ask us about which system is best for your home or business. We work with new construction, remodels, and much more.
Ensure that your home or place of business has clean air with our indoor air quality control products. Talk to us about the best air purifier and dehumidifiers.
No one likes a cold shower! Our team can replace or repair your water heater. If you're in the market for a new unit, consider going tankless.
Faulty thermostats can cause a headache. Fortunately, our team can identify the problem and find a fix.
Too often, we let our dust and debris build up in our air ducts. When you're due for a cleaning, don't hesitate to contact Prillaman Mechanical Heating & A/C.
It's always a good idea to have a generator in case of a power outage. Allow our team to help you choose and maintain your unit.
Even top-of-the-line HVAC equipment malfunctions once in a while. At the first sign of trouble, let our team know. We'll conduct prompt repairs.
Why So Many Virginians Choose Us
Residents of Southwest Virginia have chosen Prillaman Mechanical Heating & A/C for nearly 50 years. We offer both residential and commercial services, and we strive to cover all the bases when it comes to HVAC service. With decades of experience and a dedication to customer service, it's no wonder why so many Virginians trust us for their heating and cooling needs.
Your Comfort Is Our Concern